Corporate Gifts at your Fingertips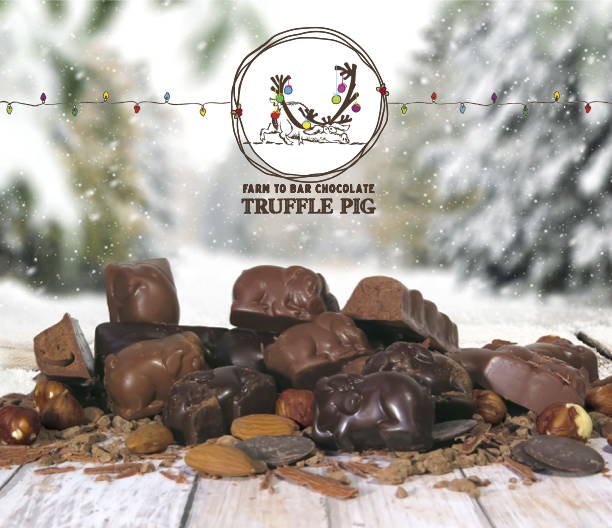 All our gift options are made with our Direct Fair Trade chocolate. We source our cacao directly from farmers and we pay over world market prices.
Save 15% when you spend over $700. Gifting with Truffle Pig means that everyone on your list will get a great gift!
We can customize your gifts by making a custom sleeve, designed by you! Your sleeve slips over top of the gift box gives your gift that perfect personal touch.
Ready to get your gift on?
We will get back to you with a in two business days with a
"Business Gifting Account". Thank you!